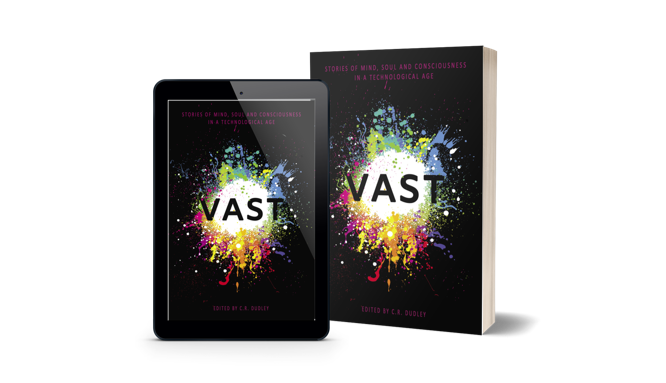 Vast is released!
Vast: Stories of Mind, Soul and Consciousness in a Technological Age is an anthology published by British publisher Orchid's Lantern. I have contributed a short-story called The DreamCube Thread.
The book contains: "Ten exciting, thought-provoking science fiction stories exploring the relationship between cutting-edge technology and the human psyche".
Vast is available directly from the publisher Orchid's Lantern book shop or from Amazon.co.uk and Amazon.com and many others.
In Sweden it can be bought through Bokus and Adlibris and Amazon.se.
Read more about the release over on Orchid's Lantern website:
Vast – Release Day!
Orchid's Lantern announcing Vast.
I'm very proud to be a part of this beautiful release among all these fantastic writers!